Sale!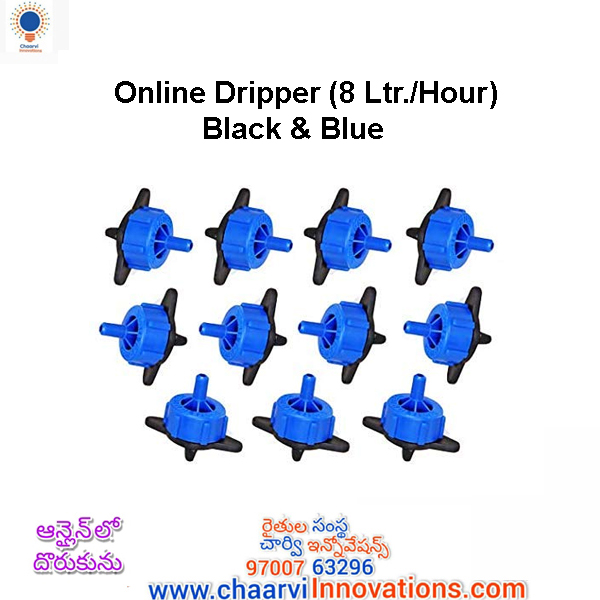 Online Dripper (8 Ltr./Hour) Black & Blue(1 piece=2.5)
Used For Drip irrigation system, Very high quality of Product, Long Life and Durable material. Suitable for flower beds, vegetable gardens, Lawn, herbs gardens, pots, tubs, ground cover, landscaped gardens. Making effective use of water and saving water
Heavy Material, Easy to use
Very long life compare to other products
Well-designed, Used for all kind of Drip Irrigation system
No.of Packing 200
Compare
Only logged in customers who have purchased this product may leave a review.