Sale!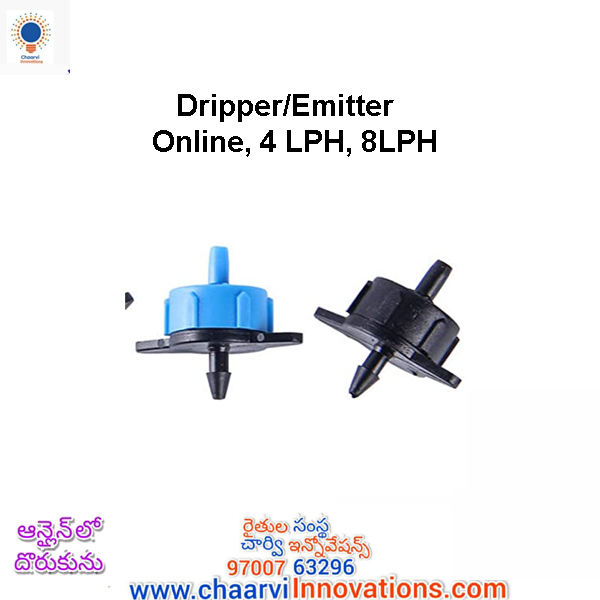 Dripper/Emitter Online, 4 LPH(1 piece=2.04)
diverse range of drip technologies provide efficient, flexible and cost-effective irrigation. These technologies provide optimum solutions for diverse climatic, topographical, soil and water supply conditions and serving a wide range of crop irrigation applications, with excellent performance and results.
Primary application: All field crops like Sugarcane, Cotton, Grapes, Carnations, Banana, Mango, Pineapple, Vegetables, Tea gardens, Green houses, Horticulture crops, etc.
No.of Packing 200
Compare
Only logged in customers who have purchased this product may leave a review.